Morning blood sugar, pre-meal blood sugar, counting carbs. HbA1c, blood pressure, how many carbs were in that sandwich again? Diabetes can feel like a never-ending stream of numbers for individuals living with the condition. And some days, they just don't add up.
Diabetes is a chronic condition that affects millions of people worldwide, and its prevalence is steadily increasing.
As we observe Diabetes Week (12/06 – 18/06), it is crucial to shed light on the significant role that social care plays in managing and supporting individuals with diabetes.
What is Diabetes?
Diabetes is a metabolic disorder characterized by high blood sugar levels. Type 1 diabetes results from the inability of the pancreas to produce insulin, while type 2 diabetes occurs when the body cannot effectively use or produce enough insulin.
Diabetes is one of the most common conditions among the elderly, affecting 1 in 4 people over the age of 65 in the UK.
Managing diabetes requires a multifaceted approach that includes medical interventions, lifestyle modifications, and ongoing support.
The Role of Social Care in Diabetes Management
While medical care is vital, diabetes management extends beyond medication and healthcare appointments. It requires a holistic approach that encompasses various aspects of an individual's life, including emotional well-being, education, lifestyle modifications, and social support. This is where social care becomes an indispensable component in the fight against the condition.
Here are a few key areas where the social care sector and care workers can make a significant impact:
Education and Awareness: Social care services play a crucial role in raising awareness about diabetes prevention, early detection, and management. Through community programs, workshops, and educational campaigns, individuals can learn about the risk factors, symptoms, and lifestyle changes necessary for diabetes prevention and self-management. Within residential and domiciliary care settings, care professionals with diabetes training can aid individuals with this information.
Emotional Support: Diabetes can have a significant emotional impact on individuals. Feelings of frustration, anxiety, and stress are common, especially when dealing with the daily challenges of monitoring blood sugar levels, medication management, and potential complications. Social care providers offer emotional support by providing a safe space for individuals to express their concerns, share experiences, and access counselling services if needed.
Lifestyle and Behaviour Change: Adopting healthy lifestyle habits is vital in managing diabetes effectively. Social care professionals can offer guidance and resources on nutrition, exercise, stress management, and smoking cessation. They can help individuals set realistic goals and develop personalized strategies to promote behaviour change, leading to better diabetes control and overall well-being.
Get Involved
Diabetes Week is an annual event that is hosted by Diabetes UK, who are running several fundraiser events, information evenings and have a library of personal diabetes stories throughout the week.
Understanding Diabetes – Our CPD Accredited Social Care Course
If you're a social care provider looking to make the most of Diabetes week, it is the perfect time to get your staff trained in our Understanding Diabetes course.
This CPD Accredited live-action course explores the definitions, risk factors and person-centred approach to diabetes, ensuring that care staff are well trained and able to look after individuals living with diabetes.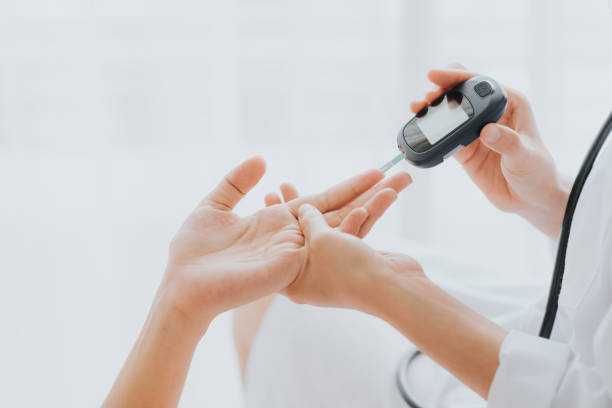 Subjects covered include:
Understand the care and support needs, as well as the risks associated with diabetes
Understand the function of glucose and insulin
Define the different forms of diabetes
Appreciate the need for a person centred approach when helping manage the condition
Know the risk factors for developing Type 2 diabetes
Understand the potential causes and symptoms of Type 1 and Type 2 diabetes.
Learn more about our Understanding Diabetes course.
Diabetes Week provides a platform to highlight the importance of social care in diabetes management.
Let us recognize and appreciate the efforts of social care providers during this awareness week and strive for a world where individuals with diabetes receive comprehensive care and support for a healthier and happier life.
Get In Touch
CareTutor has a range of over 70+ video-based social care courses on its eLearning platform including Understanding Diabetes, with easy to use compliance and management tools.
Talk to our team on 0345 644 2866
Email us on: info@caretutor.org