Scheduling, organising, and keeping track of care staff training can be one of the biggest time consumers in a care manager's day. Signing up with CareTutor's social care eLearning platform will remove that burden, so you can get on with the things that really matter.
"What is a Traffic Light Training Matrix?"
Our colour-coded training matrix offers our clients a comprehensive summary of their staff's current training status all in one place. It serves as an exceptional compliance aid that can be utilised to demonstrate the necessary training standards during inspections.
All in one place Updated in Real Time
The Certification Report shows you which courses have been allocated to your staff, which are due for refresher training, and which have been completed. The colour coded system means you can get an update on whose refreshers are due or overdue at a quick glance. If you have an inspection due and need to show your staff's training records to an officer, our Certification Report is the best way to communicate this.
All our reports update in real time, and you'll receive an email when your staff's course is due for an annual refresher, meaning you won't miss a beat when it comes to tracking staff compliance.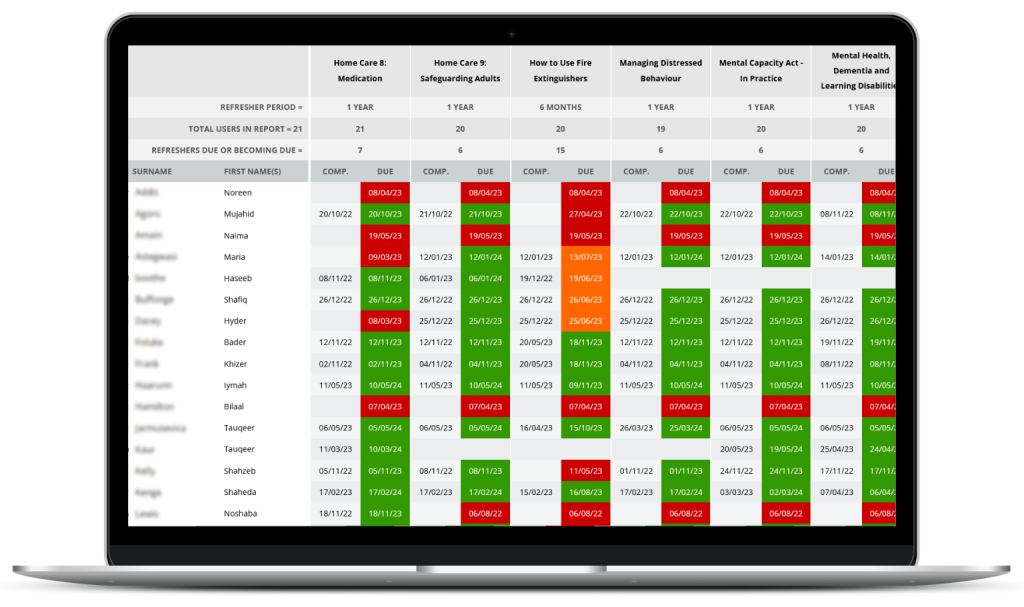 Identify your staff's Strengths and Areas of Improvement
The Course Progress report shows you the stage of the course your staff member is on, their grade, or if they have failed that course. As all our course assessments allow multiple attempts, our system will show you when your users have exhausted those attempts. This means that you can identify areas your staff need further assistance or guidance on. Keeping tabs on your care staff's learning journey can really help you know which topics to focus on when it comes to practical sessions.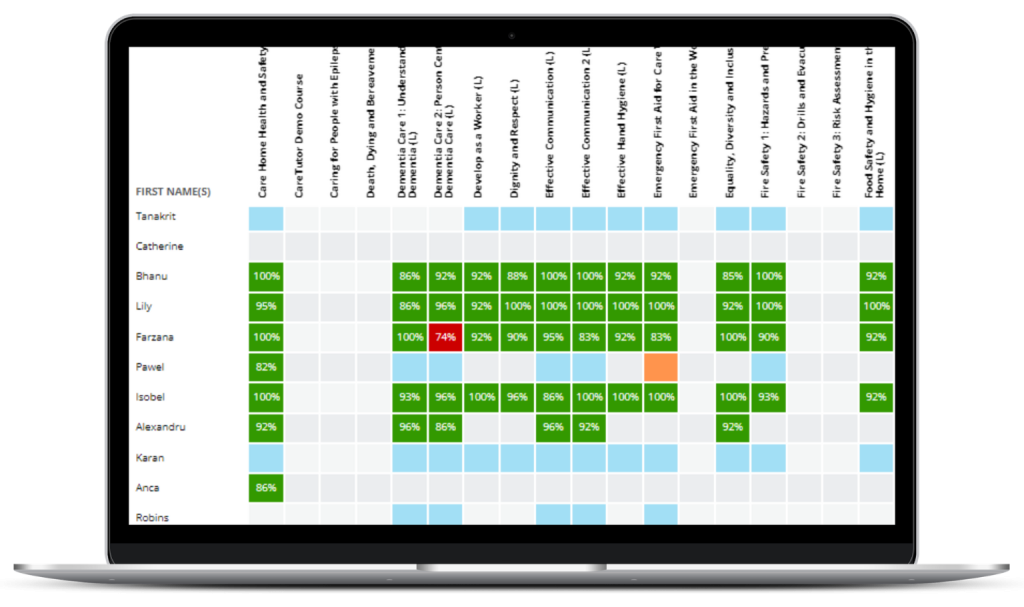 Customise your Search, Build your Report, Download Staff Training
All our excellent reporting tools are fully customisable and downloadable. You will be able to narrow down your search by specific students, courses, departments, or completion dates.
This is just another way CareTutor is determined to save you time and effort.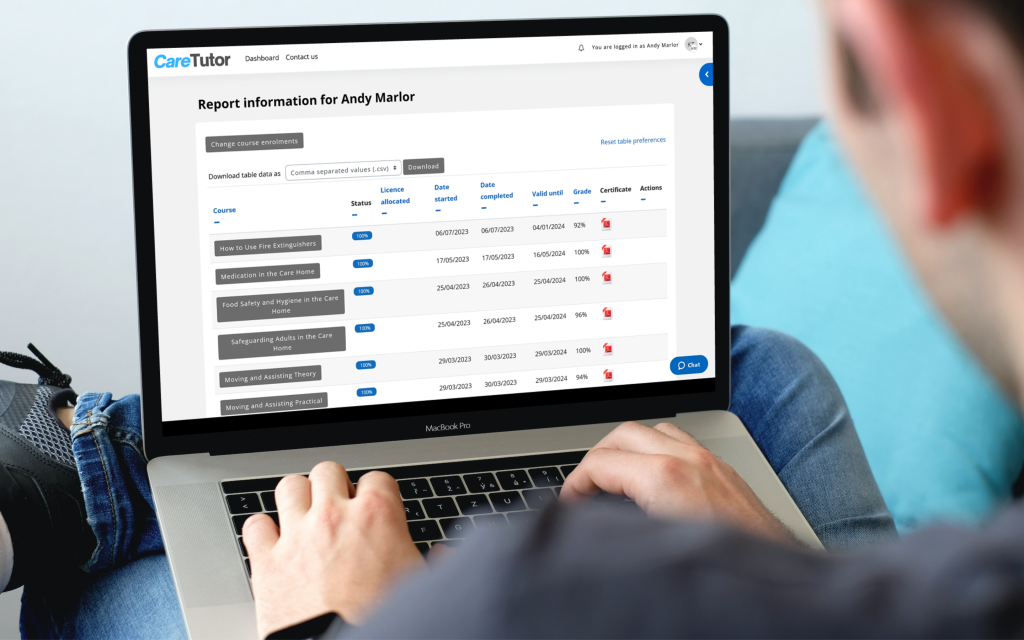 Learn more ways our LMS can help your organisation provide quality training effectively here.
Get In Touch
CareTutor has a range of video-based Social Care eLearning Courses and Childcare eLearning courses on its platform, with easy-to-use compliance and management tools. Our courses are available as an Annual Subscription for each staff member or on a Pay-as-you-Go basis.
Talk to our team on: 0345 644 2866
Email us on: info@caretutor.org