Carer's Week is an annual event that shines a spotlight on the remarkable individuals who dedicate their lives to providing care and support to those in need. In 2023, we come together to celebrate and honour the heroes of the social care sector. These selfless caregivers play a vital role in our society, enriching the lives of countless individuals and families. The theme this year is 'Recognising and Supporting Carers in the Community'.
This blog aims to highlight the significance of Carer's Week, the incredible contributions of caregivers and how you can get involved with the week.
Recognising and Supporting Carers in the Community
Carers, whether they are professional care workers or family members, embody the true essence of compassion and selflessness. They offer physical, emotional, and psychological support to individuals with disabilities, chronic illnesses, age-related challenges or just those to those who need it. Carer's Week provides a platform to acknowledge and appreciate their tireless efforts, often performed behind the scenes.
During Carer's Week, we aim to raise awareness and advocate for the rights and needs of caregivers. This week governments, organisations, and communities will work together to provide adequate resources, training, and financial support to the social care sector. By recognizing the invaluable contributions of caregivers and enhancing the support system, we can ensure that they are equipped to continue their vital work and make a lasting impact on the lives of those they care for.
The week also helps people who don't think of themselves as having caring responsibilities to identify as carers and access much-needed support.
Challenges Faced by Carers
While Carer's Week is a time to celebrate and appreciate caregivers, it is also an opportunity to shed light on the challenges they face. Caregiving can be physically and emotionally demanding, often requiring long hours, sacrifice, and personal resilience. Carers may experience burnout, stress, and isolation, which can impact their own well-being. It is crucial to recognize the importance of supporting caregivers and providing them with the resources and assistance they need to fulfil their vital roles effectively.
If you are a care manager looking for ways to support your staff, you can sign up to our free Creating a Safeguarding Culture to learn how to ensure support is easily accessible in your organisation.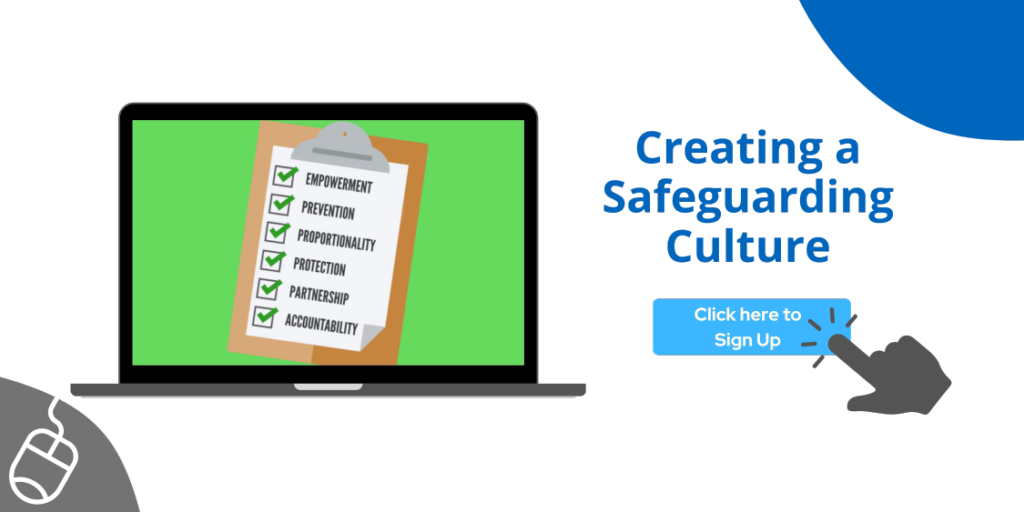 I Care
Carers Week is led by Carers UK with the support of a number of other charities, such as Age UK, Carers Trust and Oxfam.
The campaign is brought to life by thousands of individuals and organisations who come together to provide support for carers, run activities, highlight the vital role carers play in our communities and draw attention to just how important caring is. As we have done, you too can show your support of the week here.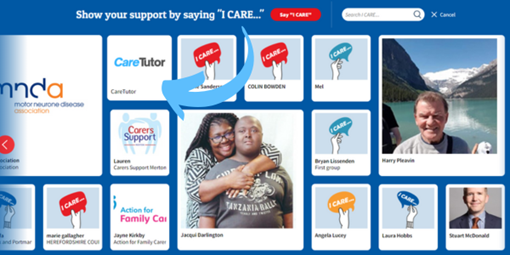 There are plenty of events being hosted in preparation for and on Carer's Week. You can go and join conferences, information centres, parties or even quizzes!
Find out more about getting involved on the Carer's UK website.
Are you looking for professional social care training for your care staff?
Carer's Week is all about giving the best opportunities to people in or who work closely with care.
Our social care eLearning platform, CareTutor, offers a fantastic opportunity for care organisations to train their staff with professional, CPD Accredited training without breaking the bank.
With over 20 years experience of training in the care sector, we understand that high-quality care starts with high-quality care training. The courses on CareTutor are endorsed by Skills for Care, CPD accredited, and are fully compliant with the requirements of the Care Quality Commission (CQC).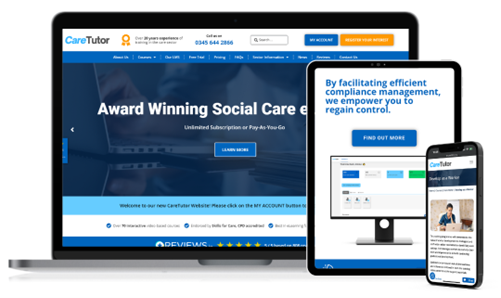 CareTutor is the only video-based training provider in the UK to be endorsed through the Skills for Care eLearning framework, and we are also recognised as a Skills for Care Centre of Excellence.
Want to learn more about what we have to offer? You can take a look at our About Us page or leave your details on our Register Your Interest form.
Carer's Week 2023 is a time to express gratitude and honour the exceptional caregivers who make a profound difference in the lives of others. Their selflessness, dedication, and compassion deserve recognition and support. Let us stand together, raise awareness, and advocate for a society that values and empowers our caregivers. Together, we can ensure that the heroes of the social care sector receive the appreciation and assistance they truly deserve.
Get In Touch
CareTutor has a range of over 70+ video-based social care courses on it's eLearning platform including the full Care Certificate, with easy to use compliance and management tools.
Talk to our team on 0345 644 2866
Email us on: info@caretutor.org